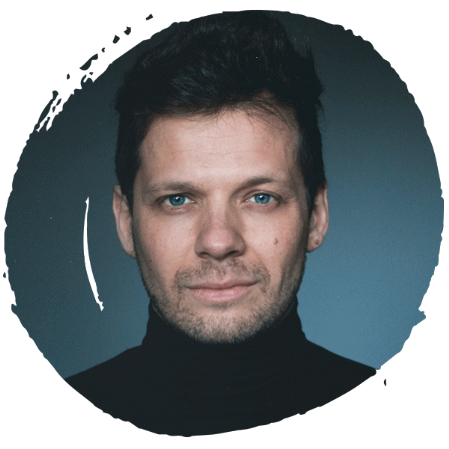 Alessio Ventura
PRESIDENT OF THE JURY
SINGER - MUSICIAN - SONGWRITER - COMPOSER - MUSIC PRODUCER
He participates 4 times in the "Sanremo Festival" winning at "Sanremo Giovani 1994" with the song "Irene" together with the band "Dhamm" and winner of the "Volare Award" at the "Festival di Sanremo 2004" with the song "Basterà" together with the band "DB Boulevard". Gold record with the album "Dhamm". He has participated in various musical programs such as "Festivalbar", "Vota la voce", "Roxy Bar", etc. He has worked as author of lyrics and music for television network RAI and Sky. His songs have been published by "EMI", "BMG Ricordi", "Airplane! Records", "Music and Revolution".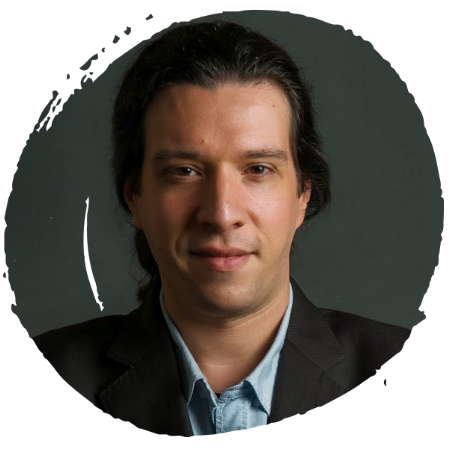 M°Alessio Elia
COMPOSER
His works are published by "Universal Edition", "Universal Music Publishing" and "Warner Classics". He has received commissions from some of the most important international musical institutions including "I Solisti della Scala di Milano". His pieces are regularly performed all over the world (Auditorium Parco della Musica in Rome, Grand Hall of the Liszt Academy in Budapest, Menuhin Festival in Oslo, Mahler Festival in Budapest, Accademia Filarmonica Romana, Levinsalen and Lindemansalen in Oslo, Mannheimer Kunstverein, LAC - Lugano Arte e Cultura Auditorium, Hungarian National Radio Studies, Forum Neue Musik - Palais Priz Carl in Heidelberg, Sala Bartók of the Palace of Arts - National Auditorium in Budapest, BMC - Budapest Music Center, Arnold Schoenberg Center in Vienna, Oggimusica Festival in Lugano, Contemporary Arts Festival Budapest, Yamaha Concert Hall Vienna, etc.) and broadcast on radio stations including "RAI Radio 3" (Italy), "Radio Vaticana" , "Saarländischer Rundfunk" (Germany) "Magyar Televízió" (Hungary), "Duna TV" (Hungarian State TV), "Radio Bartók" (Hungary).
Biography, discography and complete musical career on the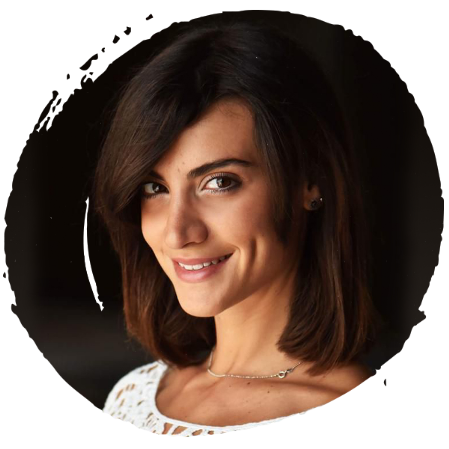 Ilaria De Rosa
SINGER - SONGWRITER - MUSICIAN - ACTRESS - VOICE ACTOR
In 2011 she made her debut at the Verona Arena with the musical "Peter Pan" in the role of Giglio Tigrato, directed by Maurizio Colombi with the music by "Edoardo Bennato". She performed in theatre together with Enrico Brignano in the show "Enricomincio da me",
afterwards
in the shows "Flashdance" and "Balliamo sul mondo" directed by Chiara Noschese with the music by Luciano Ligabue. In 2013 she composes together with Maria Grazia Fontana her first single "Svendo i miei perché". She made her film debut by becoming the official vocalist of Emma Watson in the role of Belle in the remake of "Beauty and the Beast" with the music of Alan Menken. She gives her voice for speech and singing to the character of Dolores Madrigal in the Disney movie "Encanto". She dubbed the singing of the characters: Vanellope in "Ralph Breaks the Internet", Marla Brenner in "Playmobil: The Movie" and Darling in "Lady and the Tramp" for the TV channel "Disney +".