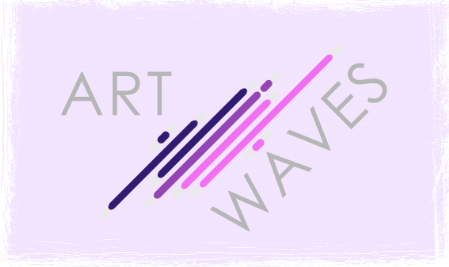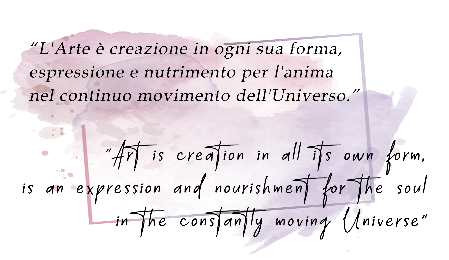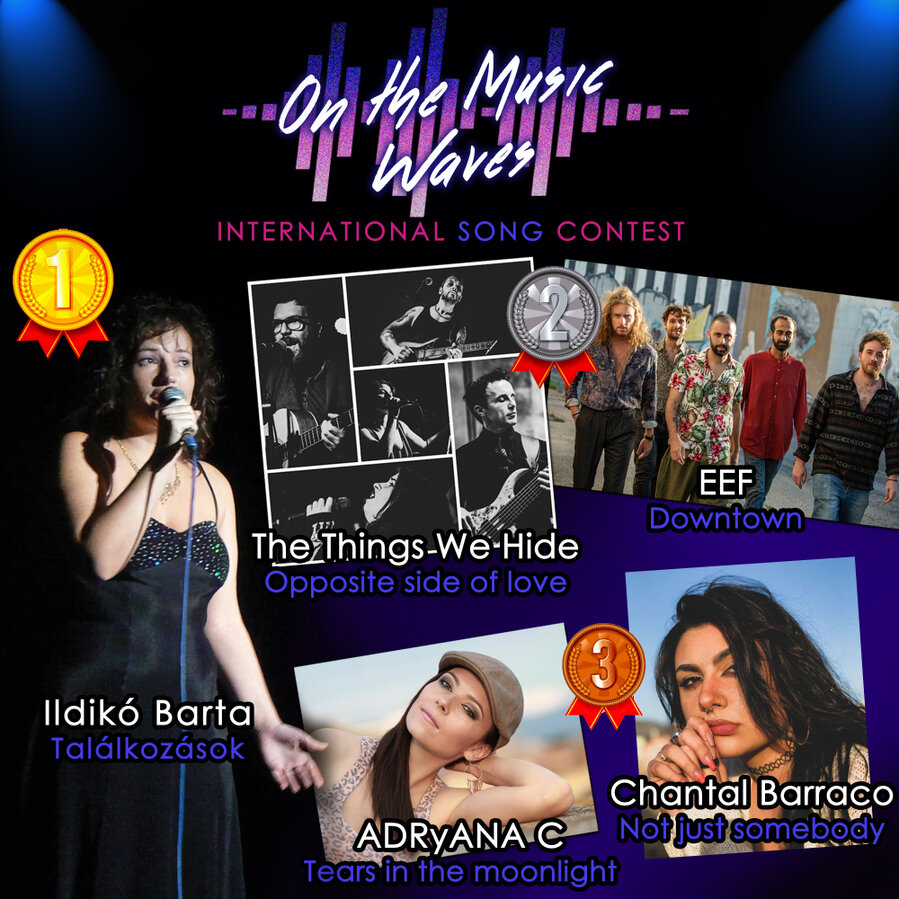 ITA
Siamo lieti di annunciare i vincitori di "On the Music Waves – International song contest"
Vogliamo innanzitutto ringraziare tutti i partecipanti che sono intervenuti da molte parti del mondo (
Italia, Serbia, Regno Unito, USA, Cina, Romania, Polonia, Singapore, Brasile, Lettonia, Ungheria, Spagna, Repubblica Ceca, Corea del sud, Moldavia, Bulgaria, Grecia, Australia, Svizzera, Ecuador, Togo, Slovenia, Siria, Francia e Germania
).
Il livello musicale è stato molto alto, anche per questo abbiamo ben 5 vincitori nei primi 3 posti, ed i vincitori ex aequo riceveranno il premio per intero!
Molti artisti meritano di portare alla luce la loro musica e con grande piacere li promuoveremo sui nostri canali social e sul nostro e-magazine
, alcuni li segnaliamo già da ora con delle menzioni speciali, ma sarebbero molti di più...ve li faremo conoscere prestissimo!
I vincitori ed i rispettivi brani su
www.onthemusicwaves.com
ENG
We are pleased to announce the winners of "On the Music Waves – International song contest"
First of all we want to thank all the participants who entered the competition from several countries of the world (Italy, Serbia, United Kingdom, USA, China, Romania, Poland, Singapore, Brazil, Latvia, Hungary, Spain, Czech Republic, South Korea, Moldavia, Bulgaria, Greece, Australia, Switzerland, Ecuador, Togo, Slovenia, Syria, France and Germany).
The musical level was very high, and also for this reason we have awarded 5 winners in the first 3 places, and the ex aequo winners will receive the entire prize!
Many artists deserve to bring their music to light and with great pleasure we will promote them on our social channels and in our e-magazine
, some of them we point out now with special mentions, but there would be many more... we will let you know them very soon!
The Art-Waves Cultural Association was born in Italy from many years of experience in the events organization field, of the founding members.
The Association aims to promote, disseminate, develop and enhance the artistic and cultural sector, both nationally and internationally.
L'Associazione Culturale Art-Waves nasce in Italia dalla pluriennale esperienza nel campo dell'organizzazione eventi, dei soci fondatori.
L'Associazione si propone di promuovere, diffondere, sviluppare e valorizzare il settore artistico e culturale, sia nazionale che internazionale.
Music - Photography - Art - Books - TV - Cinema - Anime - Manga - Videogames - and more...
Musica - Fotografia - Arte - Libri - TV - Cinema - Animazione - Fumetti - Videogiochi - e altro...